1 Claire McCaskill v.
16 Ed Martin
Voting hasn't even started yet, and Crazy Eddie has queued up press releases blaming his expected loss on ACORN and busloads of imaginary votes. If Ed somehow keeps his nose clean for a couple of days, we probably won't see any disgruntled former staffers go running to the closest daily paper to air all his dirty laundry. But a Commish can dream, right?
8 Dave Spence v.
9 Bill Randles
Home Economics
vs.
Harvard Law
.
5 Sarah Steelman v.
12 Tom Schweich
#Insanity
4 John Brunner v.
13 Todd Akin
Not too long ago, wealthy Germ-X King John Brunner was supposed to be a #1 seed…but after seeing him on the campaign court, he's only backed into the tourney. Meanwhile, Congressman Akin, while
trying to remember the words to the Pledge of Allegiance
,
was registered in a different bracket
. Who knows who will win this match-up, but it sure won't be interesting.
3 Peter Kinder v.
14 Brad Lager
This has been a rough year for Peter the Tweeter – too much partying at
Verlin's, the Chase Park Plaza and the Four Seasons
(to the tune of thousands on the taxpayer dime). Since there's only so much baggage even they can carry, the MO GOP establishment has been kindly nudging Kinder to step aside. Assuming Lager can
keep his pants on
; perhaps a win over Kinder in the Tiger Blood Tourney will give him the final push he needs.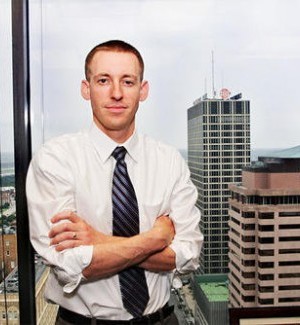 6 Jason Kander v.
11 Shane Schoeller
Military veteran and legislator Jason Kander wants to preserve the right for every American to vote. Political staffer-turned-lobbyist-turned-legislator Shane Schoeller wants to force eligible, registered Missourians who are elderly, poor and have disabilities to go through bureaucratic obstacle courses to vote again in the future. Our money's on Kander because we love America!
7 Cynthia Davis v.
10 Scott Rupp
A classic St. Charles rematch, but newcomers to the tourney. Although they share a lot of the same positions (like denying health care insurance to all Missourians), there are some contrasts: for example, Scott "John McCain" Rupp has advocated for autism coverage and protecting kids from bad caretakers and Internet stalkers, while Cynthia "Sarah Palin" Davis has advocated that hunger is a great motivator for kids and let her kid play in traffic. This one's a tough call because both have the egos and the drive to gain the grassroots support needed to advance in the Tiger Blood Tourney. But our bet is on Cynthia to squeak by because, well, she just never gives up.

2 Jay Nixon v.
15 Kim English
We figure Kim English (@Englishscope24) is the only man in Missouri who could beat Jay Nixon (@Nixon4Missouri) in his reelection bid. Luckily for the Guv, Kimmie is still a few years short of age for statewide candidacy eligibility.